Articles
> Can I look at load boards for free?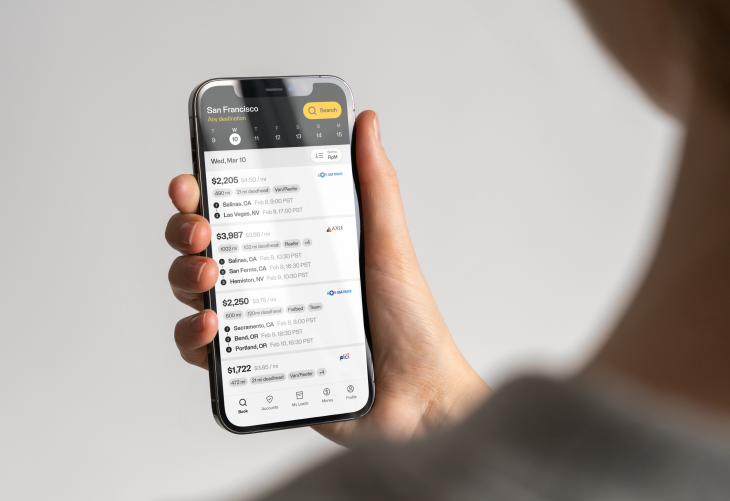 Can I look at load boards for free?
November 21, 2022
As a trucker, one of the biggest challenges you can face is trying to find consistent work. This can hold you back from getting the progress that you want. This is why load boards are so useful; they make finding consistent work and building regular contacts so much easier. In time, you can find that getting work is not as challenging as it once seemed. However, one problem you might run into when using load boards is the cost. Most of these load boards will ask you to pay a fee to sign-up and subscribe.
With that in mind, are free load boards worth your time?
There are some free load boards out there, and there are a few in particular that we recommend you look at. Before you do anything else, though, read through this quick guide to free load boards. Then, check out our three primary free load board recommendations at the bottom.
Can I look at load boards for free?
The simple answer is yes, sometimes. While there are some completely free load boards as you will see below, many paid-for load boards provide both trial options and free viewing. You will not be able to apply for roles or post anything, but many load boards – even paid ones – allow you to browse around and see what is on offer. This can help you to determine how good (or not) the load board is actually going to be. Then, you can decide to sign-up if you feel like it would be worth the cost.
There are, though, some load boards where you can join up, post, and make offers on jobs without paying a dime. Sometimes, these companies make their money through advertising. Other times, they will take a commission on any jobs that you get by being on their platform. As a new trucker or someone with a limited budget, though, free load boards can be a good chance to start landing some low-to-medium tier work that can build connections and prove your worth in the industry.
What are the best free load boards out there?
There are a few options, but we have three in particular that we recommend you check out: Freight Finder, DSSLN, and Trulos. Let us take a look at all three so that you can see why we would recommend the ideal load boards for free.
Freight Finder
Freight Finder has been around since 1998, and ranks as probably the most highly respected free load board. It is regarded as being ideal for people who are first starting out, and can be great for locating truck loads by their type, their size, and even the city/state they are going to. The website is a little bit outdated now in terms of look, but you can easily enough find everything that you need to get some work.
They see over 100,000 loads managed per day, so this is a great site for those who are looking for a reputable load board that is free. That basic approach to design means there is no app, though, so you need to get used to using their rather confusing website to find work. It is, though, a small price to pay for such reputable access.
DSSLN
The Discount Shipping Storage and Logistics Network, or DSSLN, is a great starting place for free load board seekers. It gives you an insight into global logistics, so if you intend on working abroad you could do so easily enough. It has a great list of companies, and it sees a large number of loads handled per day. The search functions are very easy to use, and there are many loads posted each day.
The main challenge is probably the fact that DSSLN is quite new to the industry and thus lacks the same comprehensive functions as other bigger name load boards. You cannot, for example, search using equipment type or location, only date. The lack of features, though, is made up for the fact that this is still broadly a very useful and easy-to-use platform.
Trulos
If you happen to drive a flatbed or an LTL, then Trulos is for you. This is a good solution as it has over 900 brokers available, and it is 100% free for you to join. You can also make use of some effective tools you normally only see on paid platforms. Tools such as mileage calculators and freight forecasting can be useful ways to learn more about the industry and improve your job search.
One thing to note is that Trulos is free because it is ad-heavy and this can be quite invasive. When you are having to scroll around – especially on a device without ad-blockers – you can find the website a little bit overwhelming.
The above boards are, in our opinion, the best free load boards to try out today. Take a look at all three, and you could find some excellent contacts and work opportunities. It only costs you time, so what do you have to lose?
Do you have load board tips of your own? Share them with us on Facebook, Instagram, or Twitter!