Articles
> Taking the Stress Out of Planning a Family Vacation With This Big Tip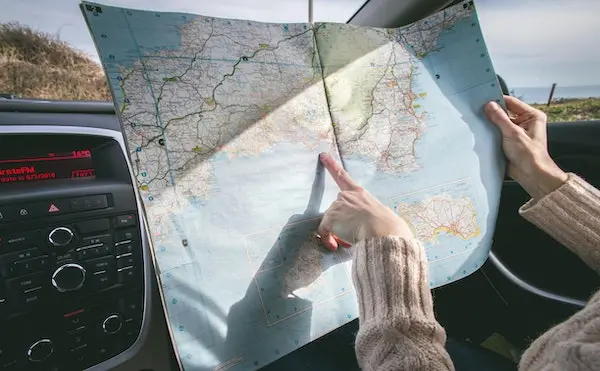 Taking the Stress Out of Planning a Family Vacation With This Big Tip
June 9, 2022
You can create a lifetime's worth of memories on a family vacation, but getting to those moments can be stressful.
Between the budgeting, the scheduling, the planning, and the coordinating, you may feel like you need a vacation from planning your family vacation! It can be an especially daunting task if you plan the vacation alone. So, instead of taking on the task solo, ask for help from the people who will most enjoy the trip—your family.
By involving every person in the planning process, you can distribute the work more evenly and help each person feel ownership over the success of the trip.
Different tasks involved with planning a family vacation will be appropriate for various family members and age groups. So, it's best to break down the planning process step by step and by family member. Here's how to get started.
Begin Planning a Family Vacation With Brainstorming
If you want to get everyone on the same page, it's important to make sure everyone has a stake at the start. So, breakout a flip chart (if you have it), sticky notes, markers, art supplies and get ready for a family meeting.
Ask each member of the family who can to come prepared with their thoughts and ideas. At this first meeting you can discuss some important questions, such as:
What kind of family vacation do we want to have? Should it be relaxing? Should it be adventurous? Should it involve a unique experience such as an amusement park or seeing a piece of history?
What kind of location would you enjoy? Do you want to be near water, such as an ocean or lake? Or would you like to spend time in a busy city with lots to do?
What is the best time of year to take a vacation? Should it be in the summer to make the most of warm weather activities? Or would a winter trip be preferable?
By answering these questions, you can start to understand each person's preferences. Then, you can make a list and take a family vote on what attributes are most important.
Picking the Perfect Spot
Once you've set the parameters for your trip, each person who can research options can jump in to help. This is where teenagers can really get involved. Ask each family member to come up with two choices of where the family vacation should be. To curtail any eventual disappointment, make sure that everyone knows that these are just options, and that only one will be chosen. When everyone has their choices selected, hold another family meeting to discuss the options and vote. Depending on your family dynamics, you could hold a secret ballot vote, or an open debate. Do what's right for you and what will keep each person feeling heard and involved.
Digging Into the Details
You've got your location selected. Now it's time to start planning in earnest. Putting together a family vacation involves doing research and putting together a detailed plan. Here's how each member of your family can help.
Toddlers
There's pretty little that toddlers can do in the way of planning, but you can help get them excited about the trip. Age-appropriate books and maps covering the destinations where you'll be traveling can show them where they're going in an interactive and fun way.
Children
Younger children can help make choices between options that you provide. It can be helpful to pair younger children who aren't able to research with older ones who can. If this is an option, ask older children to come up with the choices and work with their younger siblings to choose. The overall goal is to give children activities or attractions they'd enjoy help while helping them discover the possibilities. To keep the peace, make sure every child gets to choose one day's activity.
Pre-teens
Pre-teens can help children find potential activities or events to choose from. This is a good experience in research as well! Ask pre-teens to take the lead on finding fun things to do, such as parks, museums, or other budget-friendly options. They could also research the history of the location, and if it's appeared in popular culture.
Teens
The more mature, yet younger, members of your family, can help dig into more specifics to help make the trip fun for everyone. Give them a specific aspect of the family vacation to plan, such as researching opening and closing hours of a particular attraction. As teens get older and begin to understand finances, discussing the travel budget can be a positive developmental experience. Give those teens who are ready the opportunity to plan the itinerary for one day of the trip.
Adults
Often when planning a family vacation, one adult takes on the brunt of the tasks. If that's been the case in your past experiences, then it's time to switch it up! Work with your partner to divide and conquer the planning based on your skills and things you enjoy. For example, if you love schedules and your partner loves spreadsheets, then you should take on the trip itinerary while they take on the budget. If your partner is a social media butterfly and a tech guru, put them in charge of communicating with other family members and preparing the tech you'll need.
Set Some Deadlines
Now that you've basically turned your family into a project team (well done, you!), it's time to become the project manager. Set some deadlines for the different activities and tasks you've assigned to others. Let them know how important it is to get the planning done in a timely manner, so everyone can enjoy the trip. To avoid disagreements over communication styles, set some expectations ahead of time. Tell your family members when you'll be checking in to see how they're doing. It's also essential that they feel supported to make decisions and ask questions, so keep the process as fun and open as you can.
Figure Out Travel Details
Deciding on how to get to your destination is probably a task best left to the adults in the room. If you've decided to take a road trip, this is an excellent time to plan your route to your destination. Whether you're traveling by car, SUV, or RV, mapping out the journey can help you identify other specifics to sort out, such as overnight lodging or parking. It's also helpful to shape the itinerary of the trip around these factors, as well as rest stop locations and seasonal weather trends. And now, a note from your sponsors: For an easy way to see how weather, road conditions, and breaks can factor into your timeline, check out the Highway Weather app.
Don't Disagree About Differences
As your family plans its vacation, it'll become even more apparent who wants to do what. Your partner may want to taste every barbecue joint in the area, while your pre-teen might want to explore a music museum, and your teen wants to see where their favorite movie was filmed. Make sure everyone knows that you don't need to agree on 100 percent of the itinerary or spend 100 percent of the time together. If different members of the family have compatible interests, pair them up to experience them together. By dividing and conquering, you can keep the whole family happy and sane.
Pick One Big Memorable Experience
While it's important to make sure everyone has a fun family vacation in their own way, shared experiences are what make trips such as these so special. Even if you choose to split into smaller groups for different experiences, choose one activity or event that you can do as a whole group. Once you decide on what that experience will be, go all-in on it! If the plan is to go river rafting, to see an incredible concert or to go to an amusement park, then invest in making it a memorable time. You'll thank yourself later for it.
Stay Flexible
There's a reason that "the best-laid plans of mice and men often go awry," is a famous saying. In the instance of a family vacation, it might be revised to "the best-laid plans of moms, dads and kids often go awry." The reality is that even with the most complete and comprehensive plan, something will change. You may get rained out of an outdoor activity, or a particular building may be closed for maintenance. As you work with your family to plan the trip, come up with some contingency ideas as well. That way, if something doesn't go the way you thought it would, there's a back-up idea that the whole family already likes.
Have Fun!
This might be the most important tip of all. A family vacation should be an enjoyable experience, and the planning of one should be too. If you find that emotions are running high or that the process is creating stress for your family, take a break and cool off. Find a way to get back to the joy of the experience. Break up research by watching movies filmed at the location to generate some excitement. Make a paper chain countdown to help build the anticipation. Whatever works for your family is the best tactic to keep the positive energy flowing.
---
What's the best family vacation you've ever taken? We want to hear all about it! Connect with us on Facebook, Instagram, or Twitter, and show us your photos or tell us a story.