Articles
> Check This 7-Point List And Get Your Vehicle Road Trip Ready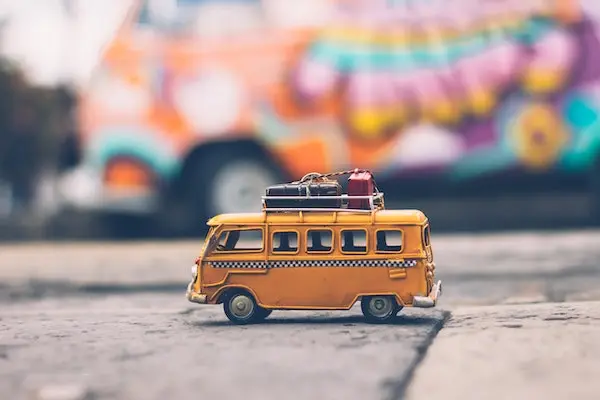 Check This 7-Point List And Get Your Vehicle Road Trip Ready
June 9, 2022
Before you take your next road trip, take some time to get your car up to speed and ready for the journey. By assessing what maintenance or work your vehicle may need now, you can avoid unintended stops and emergency repairs. Here are seven things to check before you hit the road.
Check Off This Road Trip Ready List
Want to be prepared for a great road trip? Then here are seven things to do.
1. Check The Battery
If your car has been sitting in the garage for a long period of time, or if it's been outside in varying temperatures, it's important to assess the battery. Usually, the battery on a gas-powered vehicle lasts five to seven years, but extreme temperatures and use can change its lifespan. To test the battery, visit your favorite local mechanic or get a voltmeter to use at home.
2. Don't Ignore Warning Signs
Sure, you want to get to the fun of a road trip ASAP, but ignoring warning lights or signs is a fast way to ruin the journey before it begins. First, check your dashboard and address any lights that indicate a service is needed. Then, listen to your car for any unusual sounds or noises. If any warning signs come up, take your vehicle to a shop to get it fixed.
3. Get That Routine Maintenance
If your car doesn't have any warning signs or lights, that's great news! But, you should still make sure to get any routine maintenance completed before you begin the journey. From an oil-change to milestone check-up based on mileage, regular maintenance can keep your car from running into unexpected issues. This is also a great way to ask your mechanic to assess the other items on this list, such as fluids, belts, tires, hoses and breaks.
4. Fix Those Fluids, If They Need It
Your car needs six fluids to run: engine oil, windshield-washer liquid, and fluids for the power steering, brakes, transmission, and radiator. If any of these are low or need to be changed, they can impact how your car drives. While you can check and change many of these fluids on your own, such as washer liquid or brake fluid, some require a professional.
5. Look At Belts And Hoses
Another important factor to your vehicle's ability to drive are the belts and hoses that keep it running. While you can check your own belts and hoses for damage, cracking, or fraying, it's best to take it to a professional who can really get under the hood.
6. Tire Test
Before you get driving, check two tire elements: tread and pressure. The tread of your tire should be a minimum of 3/32 of an inch, but that could vary based on the type of driving and road conditions you plan to encounter. Tires should be worn evenly. If not, then the vehicle's alignment could be off and need professional attention. As for tire pressure, that can vary based on climate and use. Check the pressure in each tire based against the recommended pounds-per-square-inch (PSI), which should be labeled on the side of the tire. If it's less than the recommendation, you can refill it at a gas station or an inflator at home.
7. Stock Up On Supplies
You're almost ready to take your trip! Just one more step—make sure your vehicle has the right supplies in case you have an emergency. Pack a first-aid kit, water, snacks, extra cell-phone charger or batter, blanket and flares to ensure that you're ready for anything and everything.
---
Want to be extra prepared for your road trip? Download the Highway Weather app to check the weather throughout your entire trip and plan accordingly.
Do you have some tried-and-true ways you prepare for a road trip that we didn't cover here? Share them with us on Facebook, Instagram, or Twitter!