Articles
> What load board do brokers use?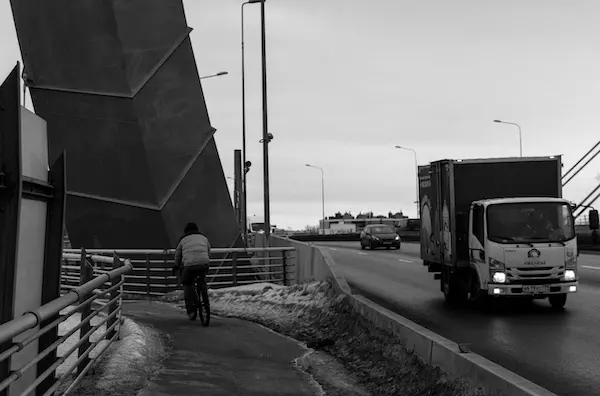 What load board do brokers use?
November 23, 2022
When it comes to load boards, it is common for the platform to be split between brokers and those delivering the actual equipment. With that in mind, you might want to make sure that you find the right load board for your own personal needs. To help you make the right choice, then, let us look at the load boards designed for brokers. What load boards do brokers use?
There are typically more all-purpose or trucker-specific load boards out there. However, there are also some broker-specific load boards. To help you find the right choice, here are some of the best load boards for brokers.
What load boards do brokers use?
Truckstop
Truckstop is popular with both carriers and brokers alike. It is a major platform that sees over 600,000 different brokers using this platform, and many more carriers as well. It is ideal for newbies, too, as it is extremely affordable. You get access to hundreds of thousands of carriers, so this works well for finding partners and building a list of people that you know you can rely upon in the future.
With the ability to sort things by state and with unlimited searching, too, Truckstop is a major asset for any broker. Real-time updates and easy search features mean that you can easily hunt down the best people to come out and help you make progress. This is a highly rated, rapidly acting network that provides tremendous features overall.
The pricing plan starts at only $39/month, but brokers probably need the $125/month plan so make sure you are committed before signing up.
Direct Freight
The first platform we wanted to look at includes Direct Freight. They have been in operation for over 25 years, opening their doors in 1997, and are great for both carriers and brokers alike. You can post your loads without having to pay a penny, either. You do get premium subscription choices, though, which include factors like credit reports and load filtering – but the free functions that you get are a good starting place.
Out of all of the options out there for brokers, this is the cheapest. And with over 300,000 different loads added per day, this is a massive network that has ample potential for further growth. If you are looking to break into the brokerage market and want to take things slowly without committing too many funds up-front, be sure to check out Direct Freight.
With its subscriptions starting out at just $34.95 a month, this is a very affordable option to try out. It might be more suited to carriers as opposed to brokers in some situations, but you should still get plenty of value out of having a Direct Freight subscription.
Convoy
A very popular choice for brokers who already have an established reputation, Convoy is well worth trying out. It has access to over three million different drivers, so brokers should have no problem at all in finding a useful partner.
Convoy has some very big partnerships, too. The likes of Wayfair and P&G have used this (or still use this) load board in the past. With great options for things like sorting out truckers by state and the like, it is very easy to build a lot of connections when using Convoy.
For those looking for good value for money from an industry-leading name, be sure to take a closer look at Convoy. They have become very popular for both carriers and brokers, but brokers especially can find lots of value in this platform.
Another benefit of Convoy is that it provides excellent insight into carriers, making it easy to pre-vet potential partners before hiring.
DAT
The other 'major' platform to look out for would be DAT. DAT sees close to half a million loads per day listed and access to over one million carriers. If you are looking for quantity as well as quality, this is a great place to start!
You get different options to choose from, too, ranging from DAT Power to DAT TruckersEdge. You might wish to look into DAT Express if you are a smaller firm; this is aimed at smaller firms and brokers especially. With easy state sorting and search functions, though, DAT does remove much of the stress involved.
With an easy-to-use layout and access to free quotes as well as how much other brokers are paying on average, you have all of the information you need to make informed decisions. DAT Express costs around $139/month, so it is not cheap, but it is definitely worthwhile if you are trying to expand your firm.
The above, in our opinion, marks the best load boards for brokers. If you are looking to try out a broker-friendly load board, then one of the above options should definitely be on your list of options to try out. Take a look at each option, and find out what would be most suitable for you personally.
Do you have load board tips of your own? Share them with us on Facebook, Instagram, or Twitter!