Articles
> Where do I find direct shipper loads?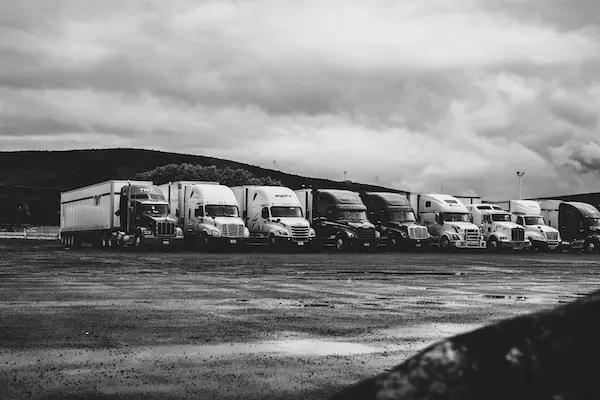 Where do I find direct shipper loads?
November 23, 2022
As a carrier, getting the right kind of work is one of the biggest problems you can run into when finding work. While load boards can offer a great way for you to start moving shipments, the best work for truckers and carriers is to find direct shipper loads. These loads are often time-sensitive and need you to act fast, but they tend to offer you two things you need: great pay rates and the chance for repeat work.
With load boards, you often have to look for new clients and partners once a contract is finished. You rarely get kept on or build a consistent stream of work from one broker. With that in mind, you should start looking at the following platforms. These are, in our view, the best places to find direct shipper loads you can begin to tendering for.
If you want to get maximum returns on your time investment as a carrier, consider the following.
Where do I find direct shipper loads?
Trulos
A great place to start looking for direct shipper loads would be Trulos. Trulos has been around for a while, providing shippers an easy way to connect with carriers. Their Trulos Dispatch System alerts shippers to nearby carriers, making sourcing and contacting carriers a much easier job than previously.
That is very important because Trulos is an exceptional tool for carriers and shippers. You can find that this is good for finding highly paid work, too, as the shipper has to list what they are willing to pay for you to get the job done on time. You then need to contact any of the shippers on Trulos who are looking for a reliable carrier. If you get the job, it could lead to long-term agreements.
NextLOAD
Another popular place for direct shipper loads is NextLOAD. This platform allows shippers to create an account and then post their jobs for carriers to start getting in touch once they have been approved. It is useful as it can be easily integrated with most TMS systems you might use as a carrier.
It is easy to use, and shippers will find that they can easily get connections with carriers who fit their budget and location needs. If you are a carrier looking for a way to get a direct connection to a shipper, this is one of the best apps for you to try out.
Out of all of the options, we have tried, NextLOAD is one of the easiest to automate and use for repeat business. Definitely one to try out for shippers and carriers alike!
Convoy
Another very popular platform for direct shipper loads is Convoy. This is a typical load board in many ways, but shippers, brokers, and carriers alike can benefit from its presence. You will find that Convoy is great for matching up shippers with carriers. You will be given a chance to be paired up with shippers who match the criteria that you set out on your account.
Shippers are promised you can deliver their spot freight on time and in the required condition. Most of the jobs on Convoy tend to be on short notice or in a limited timeframe. So, while the challenge of the job goes up a bit, the actual financial benefits you get make it worthwhile.
This is great for carriers looking for ways to find more work and go direct to the shipper for potential long-term repeat works.
Cargoboot
The last option we recommend that you look for when hunting for direct shipper loads is Cargoboot. This is an app that gives shippers all of the space they need to connect with suitable carriers. It is free and easy to use, making it a good choice for both sides of this particular coin.
Thanks to real-time GPS tracking, you will always be 'on the clock' and shippers will know exactly where you are as a carrier. However, with over 10,000 carriers on here, you will probably need to complete a few smaller jobs before getting connected and paired up for the bigger roles.
With easy confirmation and management of the shipment and payment, though, Cargoboot makes the whole shipper-carrier relationship easier to manage. Take a look today, and you can see why Cargoboot might be a good idea – though, for total newbies, you might not have the experience to land consistent work.
Either way, you should take the time to try out the above platforms for direct shipper loads. These can make it easy to land high-quality loads at a price that is fair to you and the shipper. Find loads, build relationships, and formulate long-term partnerships that mean you get consistent work from trusted shippers. Does that sound better than relying on single-use, one-time contracts?
Do you have load board tips of your own? Share them with us on Facebook, Instagram, or Twitter!